Air to Air with Vulcan XH558
In October 2015 I had a "once in a lifetime" chance for a air to air photomission with Vulcan 558, only a few weeks before it's retirement.
So we fly with our photoship (Shorts Skyvan) from Belgium (Homebase of Aviation Photo Crew) to Duxford Airfiled in UK, and waited for XH558 to get airborne for his last public display. 
Takeoff at Duxford
Flying circles over Cambridgeshire while waiting for XH558 to join us.
The setting sun casts a warm glow across XH558 as she moves in close to the camera-ship.
The city of Cambridge as backdrop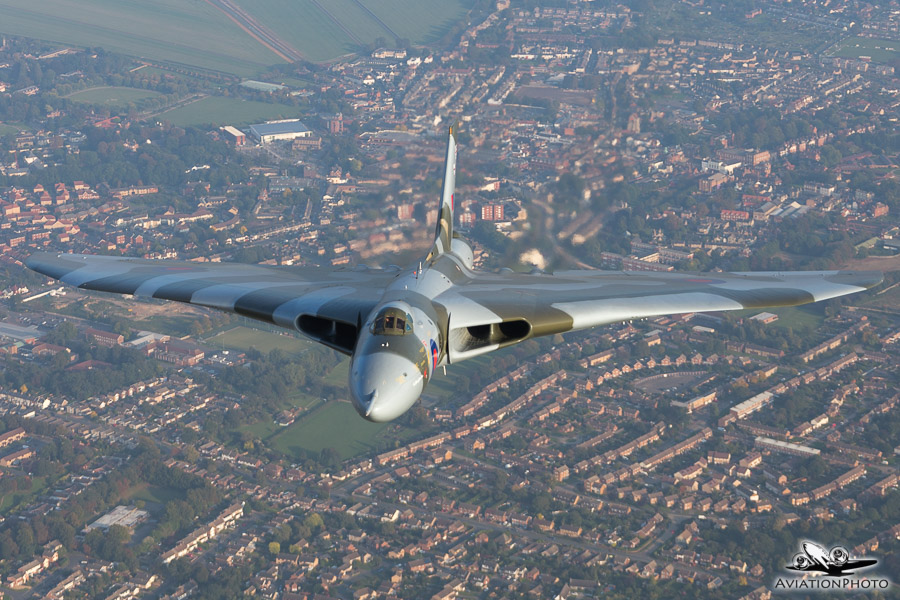 Photographers in action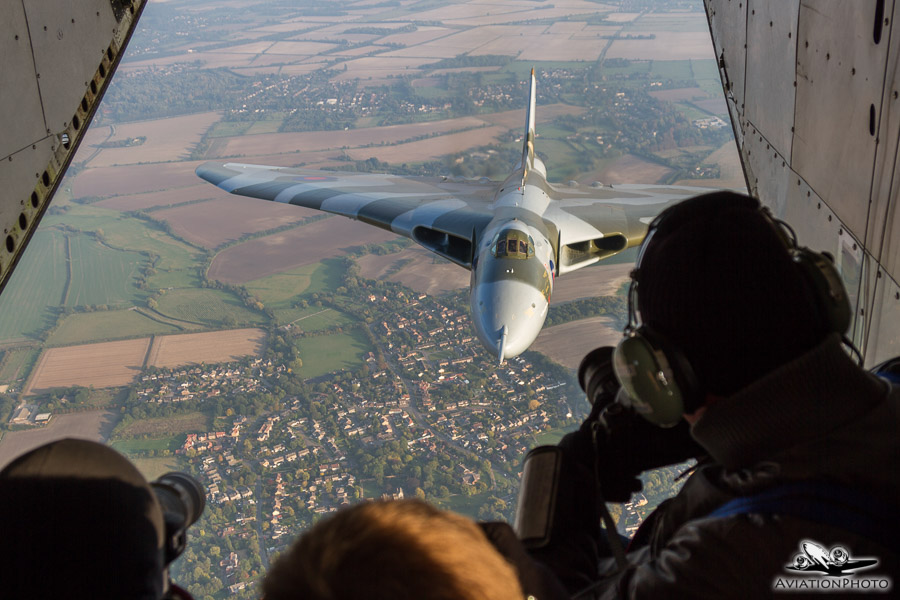 Vulcan in the air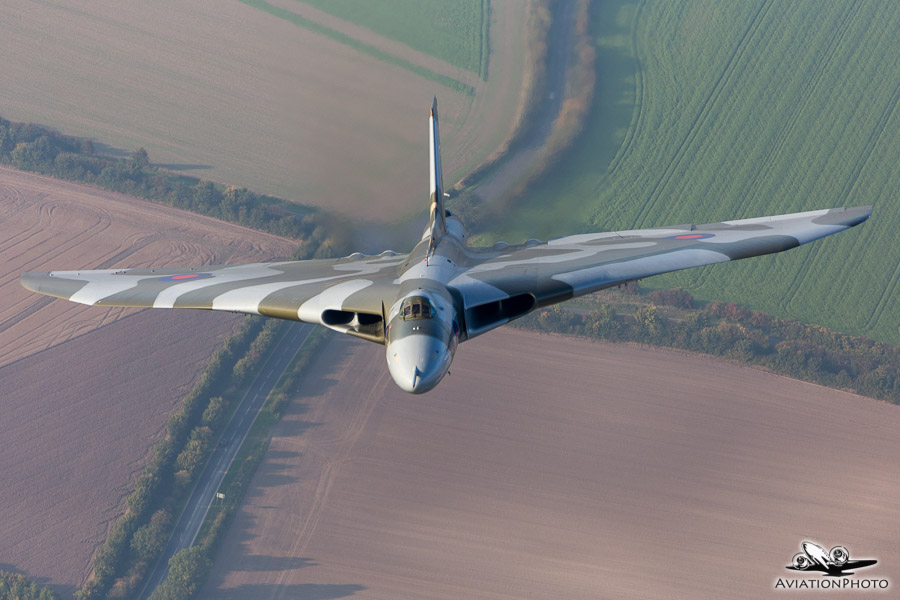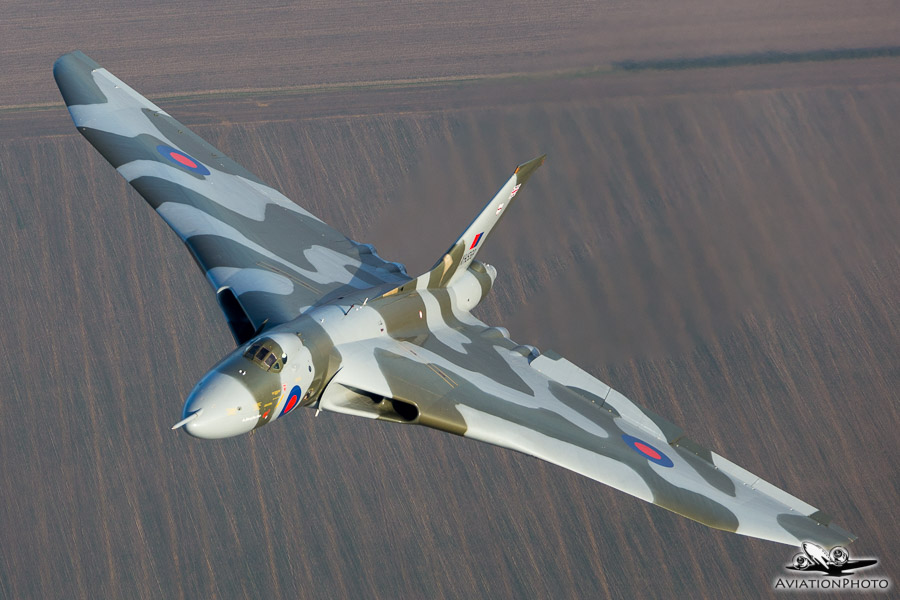 some dynamic shots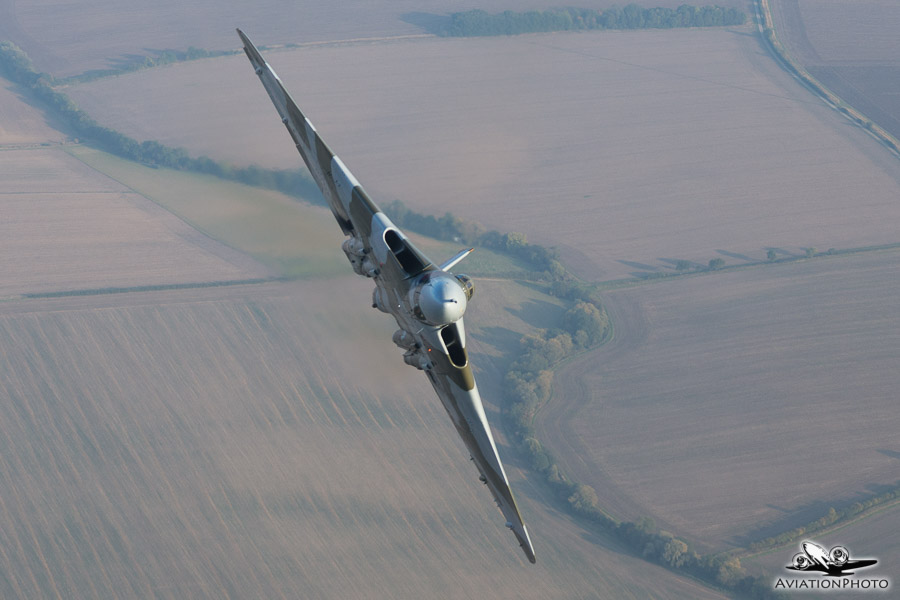 breaking away
coming close to the photoship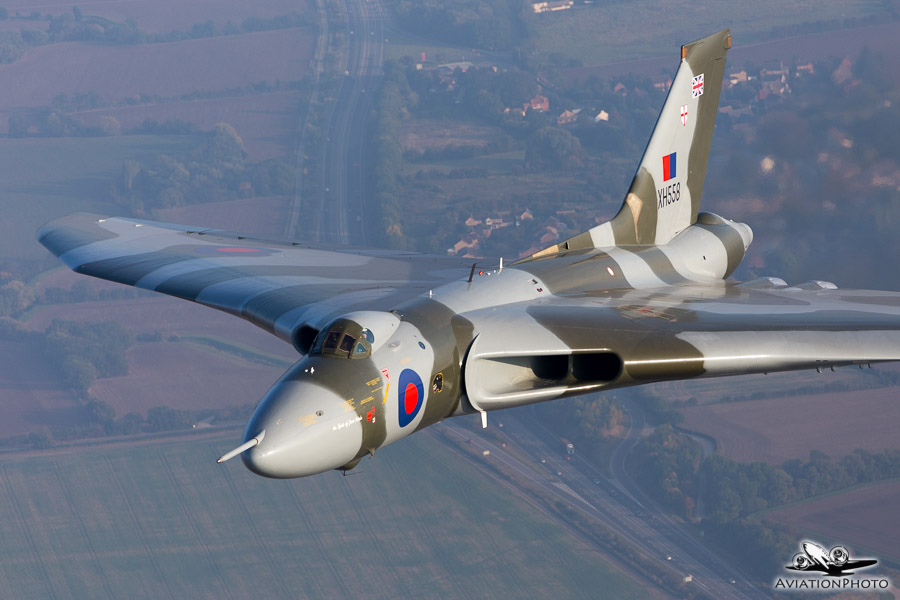 a view to remember